App Features
Workit is a lightning app revolutionazing the fitness industry. We take a completely different appraoch and deliver extraordinary results. Workit is the best place to lose weight, get in shape and earn Bitcoin.
Easy Payments
Withdrawing your Bitcoin from Workit wallet is very simple and instantenious.
Data Security
Workit takes your data seriously and we don't store any information about our users.
Get Bitcoin Vouchers
You can easily purchase Bitcoin Vouchers from Workit and withdraw anytime.
Workout Programs
Workit offers top-notch free workout courses. You don't pay a thing.
Fitness Challenges
Participate in fitness challenges and stay motivated & win Bitcoins.
Personalized Workouts & Meal Plans
You can request personalized workout & meal plans acording to your exact needs.
Featured Challenge
1 days ago
Registrations are Open
Unlimited number of participants allowed. Challenges by Workit are exceptionally fun and rewarding. All participants have a chance to win a trip to Bali! The duration of the challenge is 4 weeks, make sure to stay on track!
1521 Applied

of 10000 capacity
Featured Challenge
4 days ago
Last Chance to Get In!
Workit allows you to join challenges that have already begun. Time is limited though, hurry up! Challenge thousands of other people competing for the grand pot, 1 Bitcoin! Payouts and withdrawals are instant.
1463 Applied

of 100000 capacity
Featured Challenge
2 days ago
Group Challenge
Workit allows users to create 1 VS 1, or group challenges. Exclusively for your friends and people you wish to see participate. Feel free to create your own challenges from the Workit app!
Instant Bitcoin Withdrawals
Workit offers lightning-fast withdrawals using the lightning network. Withdraw bitcoin instantly, with low fees and improved scalability.
Workit
3d
Multiple Ways to Earn Bitcoin
Earn bitcoin on Workit by watching ads, completing fitness challenges, walking/running, and shopping at partner retailers.
Workit
4d
Challenging and Rewarding
Workit increases physical activity by 20-30% by rewarding users with bitcoin for completing fitness challenges.
Workit
5d
Testimonials
Discover real success stories from users just like you! See how this app has helped them reach their fitness goals and earn Bitcoin. Join our growing community of motivated individuals and experience the power of combining fitness and Bitcoin rewards. Start your journey now!
Teresa May
Founder at ET Company
The app motivates me to stay active with the added bonus of earning Bitcoin. I've lost weight and feel healthier than ever!
Maggie McLoan
Photographer at Studio LA
With the app's rewards system, I have a newfound dedication to my fitness goals. I've lost 10 pounds and counting!"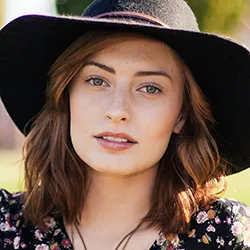 Alexa Horwitz
Front-end Developer in NY
The combination of fitness tracking and earning Bitcoin has completely transformed my lifestyle. I'm in the best shape of my life.
Any Questions?
Check out the FAQs
Still have unanswered questions and need to get in touch?
At Workit, we take user privacy seriously and do not collect any personal information on our app. Your data is safe with us.
Our commitment to privacy is reflected in our app design, which focuses on incentivizing fitness and physical activity without the need to store or access personal information.
Yes, you can purchase bitcoin vouchers directly through the Workit app. The process is simple and straightforward, allowing you to easily purchase and store your bitcoin in the app's secure wallet.
These vouchers can then be redeemed within the app for real bitcoin, giving you even more incentives to stay active and reach your fitness goals.
Yes, you can withdraw Bitcoin from the Workit Wallet. Our app processes transactions using the Lightning Network, ensuring that they are both cheap and instant.
Additionally, Workit is a non-custodial Bitcoin wallet, meaning that you hold the private keys to your funds, giving you full control over your assets. Withdrawals are easy and secure, allowing you to access your earnings with ease.
Yes, you can buy coffee with Workit. As long as the coffee shop accepts Bitcoin, you can use your Workit wallet to make the payment.
Workit is designed to make it easy for you to spend your Bitcoin anywhere it is accepted, giving you more control over your finances and allowing you to live a more decentralized lifestyle.
Yes, you can earn Bitcoin from shopping through Workit. We have partnered with a number of retailers to offer cashback in Bitcoin for purchases made through the app.
Simply shop with our partners and receive rewards directly in your Workit wallet, giving you even more opportunities to grow your Bitcoin earnings while reaching your fitness goals.
If you lose your password or phone, there's no need to worry. Our support team is always available to help you resolve the issue and regain access to your wallet.
This is a solvable problem, and we're here to ensure that you're able to keep track of your progress and rewards without interruption.